To redeem the Ampol discount, you will first need to be logged into the APOD APP on a mobile device.
Please note: Discount only available at Ampol Foodary locations.
Step 1. On the home screen, click on the on the Fuel button at the bottom of the APP screen.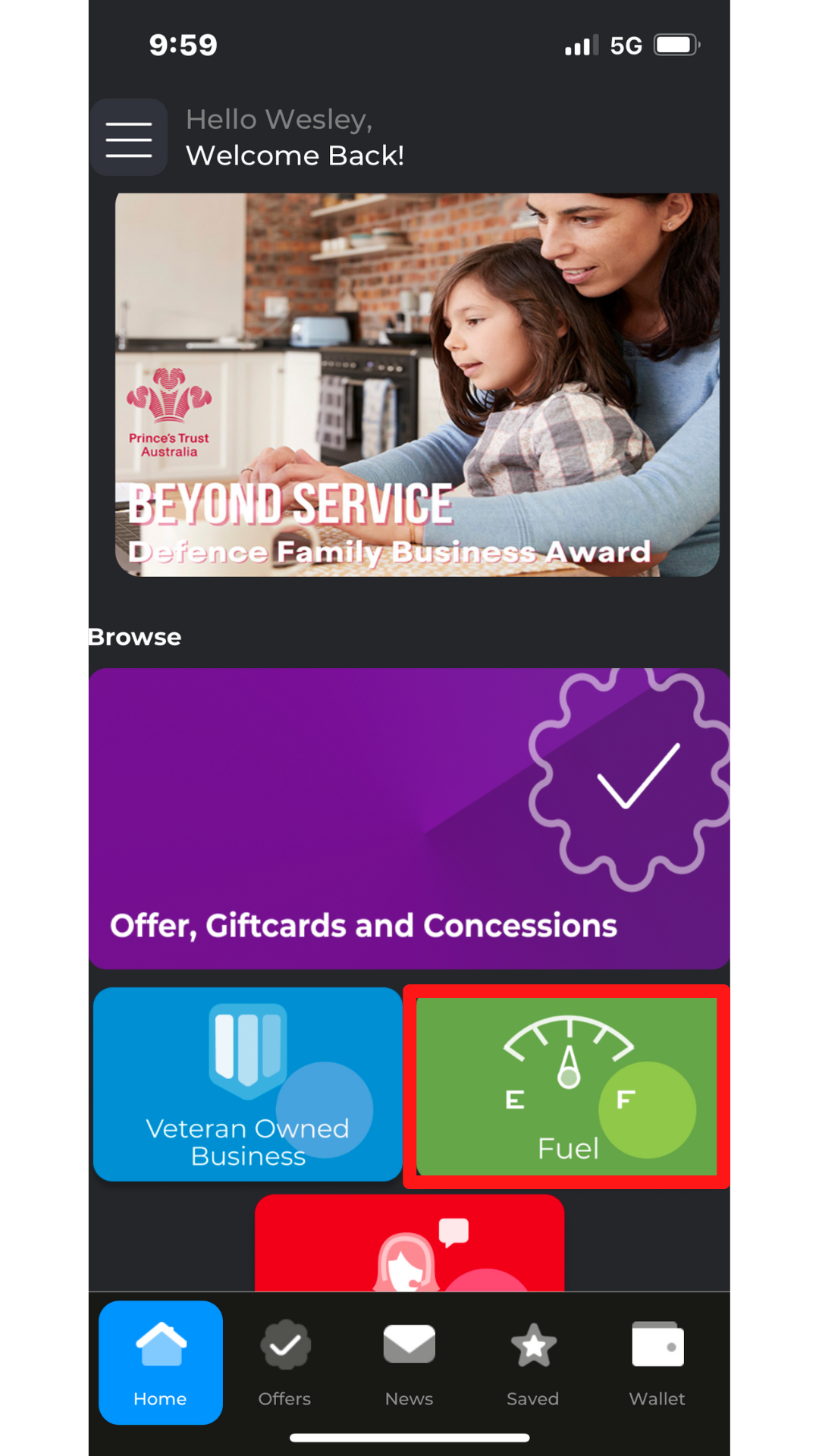 Step 2. A list of all your closet participating locations will be displayed, you can also select the Map view function at the top of the screen to display the store locations surrounding you. Click the Redeem button to bring up the QR code.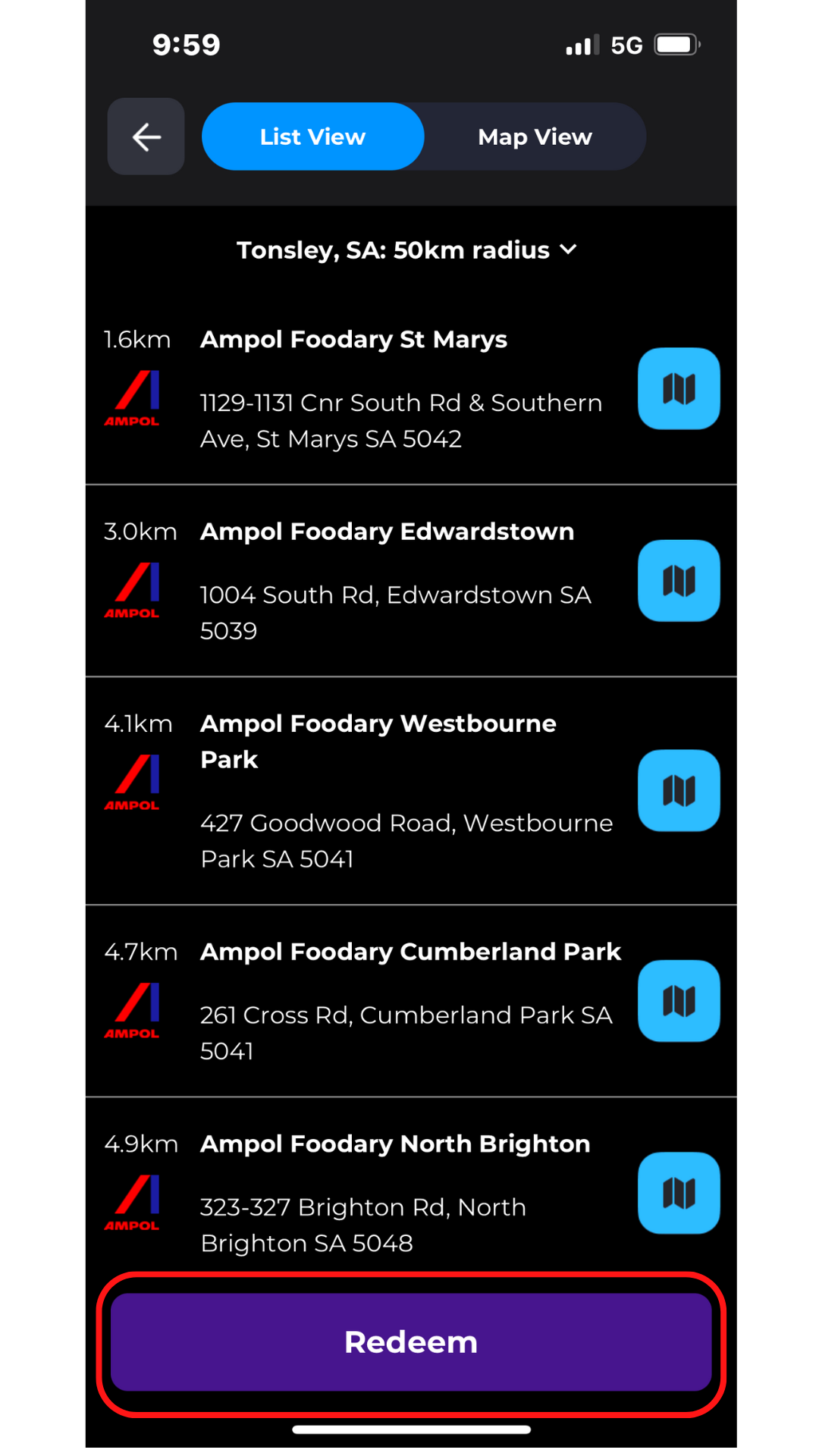 Step 3. A QR code will now be displayed in the centre of your screen, you will need to present this each time you pay for your fuel so the attendant can scan the QR code to validate you are eligible.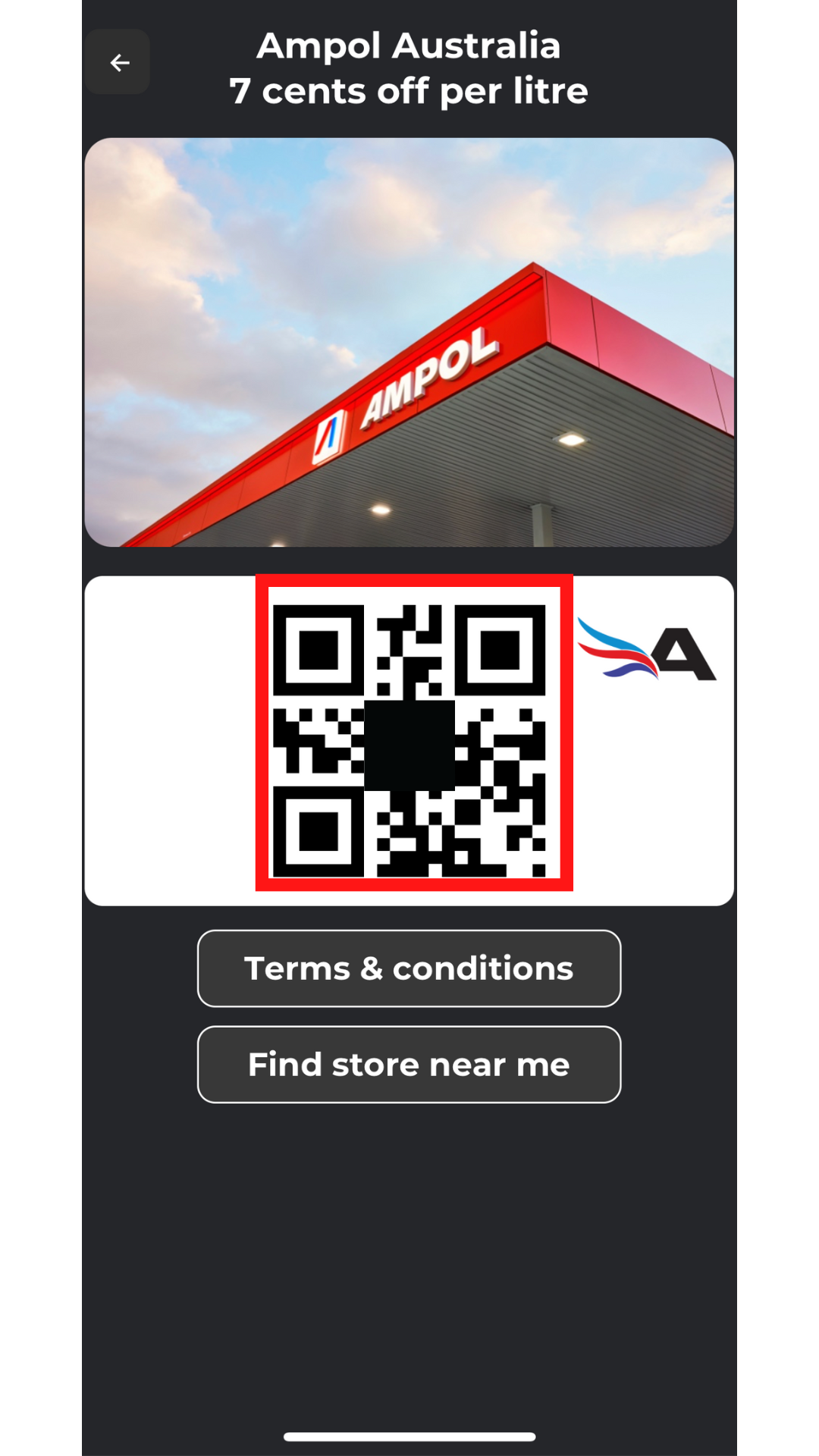 From this screen you can also view nearby Ampol locations or view the terms & conditions of the offer.
This offer is valid at participating locations only, please find your closest store and redeem on site in order to have a smooth experience.
Please note: You are only able to redeem the discount once every 24 hours and have a limit of 150 litres of fuel. To view the full terms and conditions click here.
If you require further assistance, please do not hesitate to contact one of our friendly customer service team on 1300 00 APOD (2763) or at customerservice@apod.com.au.